Looking for Carpet shampooers Colorado Springs Colorado?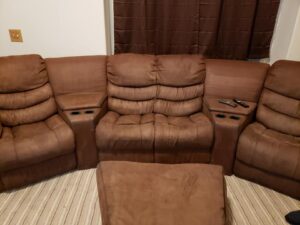 We are your local expert for Carpet shampooers Colorado Springs Colorado!
Believe That Carpet & Upholstery Cleaning LLC is a full-service carpet cleaning company located in Colorado Springs. Owner and operator Patrick Bergeson is a professional and has become a leader in the carpet cleaning industry. When it comes to providing expert Carpet shampooers Colorado Springs Colorado services, nothing takes the place of experience. Patrick began working in carpet cleaning 13 years ago and started Believe That Carpet & Upholstery Cleaning LLC in 2018.
Believe That Carpet & Upholstery Cleaning LLC provides our customers with high quality, reliable and affordable products and services. We specialize in residential carpet cleaning, commercial carpet cleaning, upholstery cleaning, tile and grout cleaning, and remediation and restoration due to water damage. We are certified, licensed, and insured.
If you are looking for professional advice and superior customer service, you have come to the right company. Our rates are competitive and we customize our services to suit your needs. Estimates are always free and we are proud to offer discounts to military, police, fire, and EMT personnel.
Carpets and rugs help to make a home or business feel warm and inviting, but carpets and rugs are much more vulnerable to wear than other types of flooring, and they can be significantly more difficult to clean.
After all, you can't sweep or mop a carpet, and even a top-of-the-line vacuum cleaner just can't get all of the dirt and other contaminants that become ground-in. That means regular professional carpet cleaning is necessary if you want to keep your carpets in top condition.
Believe That Carpet & Upholstery Cleaning in Colorado Springs specializes in both residential and commercial carpet and upholstery cleaning…and more!
Free Estimates

10% Discounts For: Military, Police, Fire, EMTs

Carpet Cleaning

Upholstery Cleaning

Leather Cleaning

Area Rug Cleaning

Water Damage Restoration

Commercial Cleaning Our Specialty!
We can help with Carpet shampooers Colorado Springs Colorado.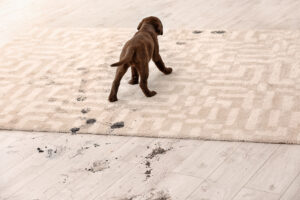 Carpets and rugs make a home more inviting, but are more difficult to maintain than other types of flooring. That's where we come in – we take the stress out of a difficult job. Your carpets will be fresh and clean and you don't have to lift a finger. Our customers tell our story:
One fan wrote, "Patrick is absolutely amazing! Everytime I call him, he is either on-time or let's me know he can be early if I would like. He always remains extremely professional and does an excellent job at removing pet odor! He has cleaned area rugs, couches, and carpets for us all at an excellent rate. He is very knowledgeable and hard working, and will do anything to make sure his customers are happy once he leaves!"
Another happy customer wrote, "Wow! Patrick did an amazing job on our couch! We have an Airbnb and someone had gotten red candy powder on our new couch! We called Believe That Cleaning immediately and he was able to get us taken care of same day. Very helpful, honest and very responsive! The couch came out immaculate!!  Definitely give him a call if you need anything cleaned."
"I highly recommend Believe That Carpets & Upholstery Cleaning! We had an unsightly big stain on the upstairs landing that they took care of nicely! They were friendly and personable. Very happy with the service and the carpet looks fantastic! I will absolutely hire this company again when the time comes for a full cleaning. Highly recommend! My daughter also said she would give "10 stars" lol. Thank you!"
"An absolutely amazing company!! I can't say enough. From response time, to quality, to affordability I 100% recommended. They are so friendly and don't carry around a 'big corporate company' attitude like those big companies. They take the time to care about every spot or stain like it's their own house. They did an AMAZING job on my sectional and area rug! It looks brand new. I will never use anyone else."
"Pat came and cleaned our stairs along with a hallway after our pets had a couple of accidents. We were able to get the carpet cleaned right away and I was worried that the smell wouldnt be able to be removed but pat is a miracle worker. The smell is gone and the carpet is refreshed. This is hands down the best service and best price I've ever paid to have my carpet cleaned. I will always use this company and recommend them from now on do yourself a favor and hire pat to clean your carpets, just look at all the positive reviews!!!! You will not be disappointed!! Great people with a great business!!"
"Positive: Quality, Responsiveness, Value
I called them last minute Thursday morning at 8:30am and explained my dilemma to them. I left my dog Uber ugh home alone while I worked a 12 shift. She got sick all over the carpet from both ends and she not a small dog…it needed immediate attention. All though he had a full schedule he reworked his time to be able to come that afternoon. They were very efficient and quick. Stains removed and no smell at all! I would highly recommend this company and I will be using them to come back and do the rest of my house. The price was very responsible and fair. He offers a military and first responders discount which I thought was great of him. I won't be using anyone else!"
"I will use this service anytime I need carpet cleaning or upholstery… or really any service they offer because Patrick was so amazing!!! I called to ask for same day cleaning, he seemed very busy so I felt bad, but he made it happen and was able to squeeze me in his crazy schedule to clean my couch. Very professional and my couch looks AND smells amazing. 10/10 would recommend!"
Believe That Carpet & Upholstery Cleaning LLC is committed to building friendships, not clients, and look forward to hearing from you!
Call Today for Carpet shampooers Colorado Springs Colorado!